How to Replace Windshield Wiper Blades: Step-by-Step Guide
Your windshield wipers play a significant role in car and road safety. They clean your windshield by removing rain, snow, dust, and dirt, ensuring maximum visibility in all weather conditions. Like other vehicle components, windshield wiper blades are susceptible to wear and tear and will eventually require replacement. Fortunately, replacing your windshield wiper blades can be relatively easy if you follow this guide.
We make it simple to order replacement wiper blades from our service center in Centerville, Ohio. Continue reading to find out why regular wiper blade replacement is essential and how to change them yourself.
Importance of Replacing Windshield Wiper Blades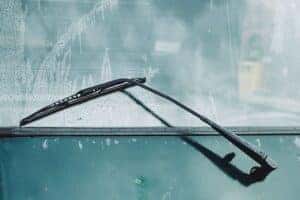 Windshield wipers are a vital part of your vehicle. When in peak working condition, they help keep you and other road users safe by ensuring optimal visibility, especially in extreme weather conditions. However, wiper blades can get worn out over time and eventually need to be replaced. Failure to replace your worn wiper blades can lead to a damaged windshield, costly repairs, or worse, an accident due to driving with poor visibility.
Here are the top reasons to replace your windshield wiper blades:
Improve Visibility
Better visibility is one of the most significant reasons to replace worn-out windshield wiper blades. According to the Department of Transportation, poor visibility caused by adverse weather leads to increased speed variance, increasing the risk of accidents. Installing new wiper blades ensures maximum visibility, reducing the likelihood of crashes.
Prevent Windshield Damage
The rubber part of the wiper blade wears down over time, exposing the metal arm. If you continue using your wipers at this stage, the arm will scratch or crack the windshield glass. Not only does this cause irreversible damage, but the scratches can significantly reduce your visibility and become a safety hazard. Replacing the wiper blades will help protect you while preventing damage to your vehicle.
Reduce Repair and Maintenance Costs
Repair and maintenance costs can escalate if you continue to use deteriorated wiper blades. We know that worn wiper blades will damage your windshield and vastly increase the chances of auto accidents. To avoid high repair bills or medical costs after an accident, it's better to be safe than sorry. Simply by replacing the wipers regularly, you can significantly reduce your long-term expenses.
Avoid Injuries
Poor visibility can cause crashes, leading to severe injuries or even fatalities. The chances of an accident vastly increase when your blades are worn and only smear the rain, mud, or snow around your windshield. New wiper blades smoothly and cleanly sweep away water and debris, giving you a clear field of vision. Regular wiper blade maintenance keeps you and other road users safe, preventing unnecessary injuries and medical expenses.
How Often Should You Replace Your Windshield Wiper Blades?
On average, Centerville, Ohio, experiences precipitation 114 days annually. With this in mind, you should ensure your vehicle is in top condition by replacing your windshield wiper blades regularly. Our service center's knowledgeable technicians recommend replacing your wiper blades every six to 12 months.
As we've learned, replacing your windshield wiper blades is fundamental to safe driving, ensuring maximum visibility and efficiency on the road. Regrettably, many drivers wait until the deteriorated wipers have damaged their windshield to replace them.
How To Know When Your Wiper Blades Need Replacement
Wiper blades deteriorate quickly depending on how often you use them. Environmental factors such as ultraviolet rays, dust, salt, and airborne debris can all wear out your wipers. Ensure you perform a visual inspection to know when to replace them. Consider replacing your wiper blades as soon as you notice the following signs:
The rubber on the blades is visibly cracked or failing.
Squeaking or scratching sounds.
Streaking and skipping across the windshield.
Dirt and rain smears on the glass.
Bent frames and wiper arms.
A gap between the wiper blades and windshield.
Seasonal changes
Steps To Replace Your Windshield Wiper Blades
Replacing windshield wiper blades is more or less a DIY task and doesn't require sophisticated tools or equipment. You can swap your wiper blades seamlessly even if you are not an automotive technician as long as you purchase the correct replacements and consult an expert. However, if you are hesitant to take on the task, our efficient service technicians can swap out your wiper blades with a quick maintenance appointment. If you're ready to do the job on your own, here are the steps to take when replacing your windshield wiper blades:
Select the Proper Wiper Blades for Your Vehicle
The first step is selecting the correct replacement parts for your vehicle since wiper blades vary by type and size. Whatever your preferences, measure the lengths of wiper blades and rubber strips to remove the guesswork. Remember that the wiper blade on the driver's side is usually one inch longer than the blade on the passenger's side. You can also purchase original equipment manufacturer (OEM) wiper blades to ensure a proper fit. OEM parts are identical to those installed on your vehicle when it was assembled at the factory and are guaranteed to be a perfect fit.
Obtain the Right Tools
Modern windshield wipers have hook-type wiper blades, meaning you might not need many tools other than a pair of needle-nose pliers. The wiper blades effortlessly slide in and out of the wiper arm, making your task remarkably easy. These types are compatible with over 90% of the vehicles currently on the road.
Remove the Old Wiper Blades
Pull the wiper arm back and away from the windshield.
Place a heavy cloth or towel over the windshield glass to avoid accidental cracks and scratches if the wiper arm snaps back.
Flip the bottom of the blade to face up.
Locate and pinch the retaining clips with needle-nose pliers to slide out the rubber strip.
Pull out the old rubber refill using the pliers while supporting the wiper blade with one hand.
Install the Replacement Wiper Blades
Insert the rubber refill into the same end from which you removed the old one.
Slide the refill until you hear the retaining clamp click into place.
Pivot the wiper blade back into position.
Remove the towel and lay the wiper against the windshield.
Test the new wiper blades on a wet windshield.
How Much Does It Cost To Replace Wiper Blades?
Replacing windshield wiper blades can cost between $50 and $70, depending on the type, blade size, and labor costs. Since you may have to replace the wiper blades at least twice a year, you should expect to spend $140 on average. Wiper blade replacement is inexpensive, with most auto dealerships offering free labor when you order and purchase replacement parts from them. Even though replacing windshield wiper blades can be a DIY project, you should always consult an expert for guidance.
If you have questions or want the task handled by professionals, Performance Chrysler Dodge Jeep Ram Centerville is here for you when your vehicle needs servicing. Contact us today to order new wiper blades and schedule a replacement service appointment for your vehicle.
Image Credits: Image by Charles Loyer is licensed with Unsplash License